Fall 2021 Catalog is now available! Click the link below to view it now!

Lake Region & Fryeburg Area Adult Education
Your bridge to college, career and post-secondary access!
Finish High School: It's never too late to graduate!
Earning your secondary credential/high school diploma is a necessary first step in today's global marketplace!
There are two pathways to earn a secondary credential: The HiSET diploma and the Adult High School Diploma.
All academic programming can be offered remotely
Interested in completing high school?
Call us! 647-3015 or email rhonda.jacobson@lakeregionschools.org
Planning to attend college?
We can give you the support you need!
Academic preparation
College transitions programming
Financial Aid Support
 
Other Academic Supports:
Academic remediation to help support workplace training
Literacy courses to increase reading skills and comprehension
Family Literacy resources
 
Please call our Career and College Advisor at 647-3015 or email rhonda.jacobson@lakeregionschools.org for more information.
Email: adulted@lakeregionschools.org
Let us help you find your path to train for the right career!
We offer a variety of workforce training courses and a career advisor to help support you on your way to a fulfilling new career pathway!
Please call our Career and College Advisor at 647-3015 or email rhonda.jacobson@lakeregionschools.org for more information.
Explore your creativity: Arts, crafts, music, and more!
Try one of our  fun and engaging community enrichment classes to learn a new craft, language, skill or just to connect with like minded adults! 
Up-to-date information will be posted on this website
Find us on Facebook for updates and community information.
Planning for fall? Looking to start the transition to college but don't know where to start?
Click here to find out about FREE MCCA classes at SMCC! 
"So many times I have strayed from the path of graduating and completing my HiSET classes. I found myself trying to find the 'right' time to graduate. So, I was lost in my own way. One day I saw an Ellen DeGeneres quote and realized I was really lost! I followed the path to Lake Region and Fryeburg Area Adult Education. I MADE IT!!!!"





-Brittany H HiSET Student, Class of 2020




""Follow your passion. Stay true to yourself. Never follow someone else's path unless you're in the woods and you're lost and you see a path. By all means. you should follow that."
 – Ellen DeGeneres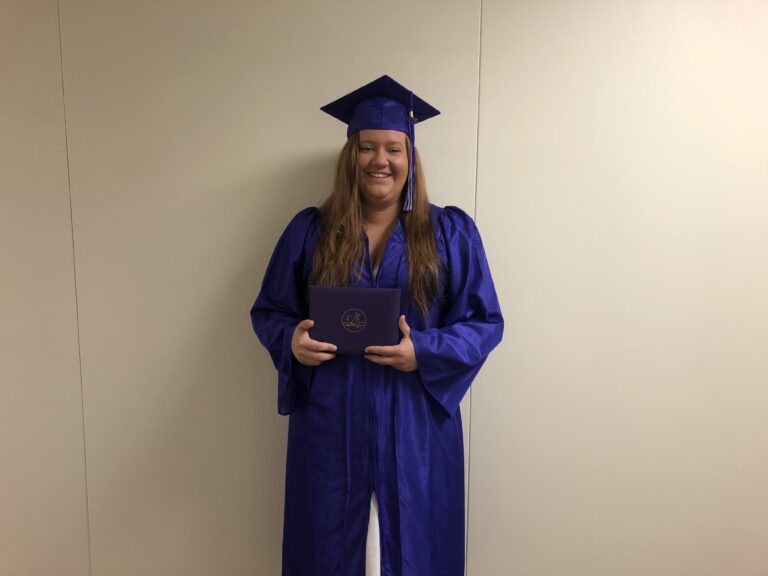 It feels like just yesterday I was walking in the door of Adult Education with a simple goal, of taking one small step at a time to complete my HiSet. I found nothing but support and acceptance from the entire staff, who truly care for the needs and individuality of each student. This program and the constant encouragement helped me find confidence and a will to succeed. I have now accomplished a few very big steps in my goals towards college and my career. I can only imagine where I'll be next year and am beyond excited for my future. 
Michaela Smith, 2020 HiSet graduate
 I should have graduated in 1969, but after repeating 11th grade I dropped out of high school.  I never went back to get my highschool diploma until I was 22 because I needed it for a civil service job.  Before I could complete my education, I stopped going to school again to work selling newspapers, waitressing and various other jobs.  After I had two children and they both graduated from high school, I decided to get my high school diploma.  In 2019, for my New Years Resolution, I decided to attend adult ed and I started that September.  I am pursuing this path to get certified as a DSP to allow me to be the primary caregiver for my son who has down syndrome.
This program has been great for me because it has all been in small groups settings or one on one instruction.  I don't think I could have done it in big classes anymore.  I can also come in the afternoons when it fits my schedule.  It has taken me 40 years to return to my education and I am so thankful that this program exists.  I have had the opportunity to work with three different teachers and they have all gone above and beyond to help me get through this.
 Jean Blankenship, Current HiSet Student